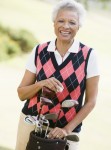 We offer an annual grants scheme and also hold a small Quick Reaction Fund (QRF).  The size and number of grants we have available depend entirely on the amount donated the previous year.  In 2014-2015 we will have four tiers of grants available at £500, £1,000, £2,000 and £5,000.  (In exceptional circumstances we may consider awarding a grant in excess of £5,000.)
Applications must meet our eligibility criteria and could support anything to do with women's sport.  If you are able to meet the eligibility criteria, you might find that are grants could help with:
Kit for a women's sports club
Training to become a sports coach
Childcare provision
Racing wheelchair
Sports research grant
Venue hire for a women's powerlifting competition
Sports journalism course
Strength & conditioning coaching
Travel expenses to get to training or competition
Physio fund for an elite level athlete who has lost sponsorship
Tennis or squash court resurfacing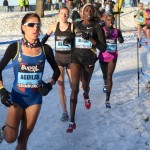 As you can see Women's Sport Trust has a very open policy with regards to what our sports grants can be used for. We will consider a wide variety of funding requests from all individuals whether they are mainstream or minority sports.
In addition to our annual grants, we also hold a small Quick Reaction Fund (QRF) available for those applications which may be time dependant. The total fund will be limited to a maximum of 15% of our donor income.  Our QRF grant will be available from 2015.
Click these links to find out more about eligibility and how to apply for a Women's Sport Trust grant.