If we want to see more women's sport – in the papers, online and on television – then we have to prove that we will watch it.  We have to actually show up.
This means going to events and proving to journalists, programmers and also corporate sponsors that the appetite for women's sport is very real. As Sue Tibballs, Chief Executive of the WSFF, recently said "sponsorship follows the eyeballs" – we need to bring our eyeballs to the game!
We will be highlighting a few "Show ups" on this page.  Exercise your influence just by showing up at women's sports events.
Past Show-ups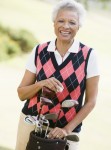 GOLF – ISPS HANDA LADIES EUROPEAN MASTERS
26 -28 July2013
Location: Buckinghamshire Golf Club, Denham
Details: The tournament will see the leading Ladies European Tour professional golfers battling it out for the title in the majestic setting of Buckinghamshire Golf Club in Denham, on the outskirts of west London   This is the international headquarters of the Ladies European Tour.  More details here.
ROWING – HENLEY WOMEN'S REGATTA
21-23 June 2013
Location: Henley-on-Thames
Spectator Details: The regatta start is at Temple Island and finishes at Remenham Club. The regatta hub is half way down the course where refreshments can be purchased and car parking is available for a fee. There are no entrance fees to the regatta and dress code is casual. More details here.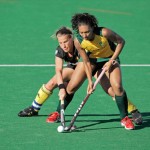 HOCKEY – INVESTEC HOCKEY WORLD LEAGUE SEMI-FINAL
22-30 June 2013
Location: Chiswick, London
Spectator Details: Tickets can be bought online.  Prices start at £5.00 for juniors and £15.00 for adults. More details here.
..
.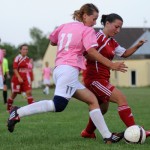 WOMEN'S FOOTBALL – WOMEN'S SUPER LEAGUE
Sunday, 14th April.  Arsenal vs. Bristol
Location: Boreham Wood FC
Time: 2pm
Cost: Tickets to all Arsenal Ladies' home fixtures can be purchased on the gate on matchdays for £5 adults and £2.50 concessions.
We'll be going, why not join us?  More details here.
WOMEN'S FOOTBALL – INTERNATIONAL
Sunday, 7th April.  England vs. Canada
Location: New York Stadium, Rotherham United Football Club
Time: 3pm
Cost: We have 10 tickets to give away.  Tweet a show-up suggestion to @WomenSportTrust using #WSTshowup for a chance to win. –
COMPETITION NOW CLOSED – TICKETS WON BY @murph_lil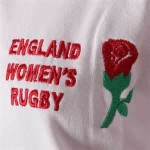 WOMEN'S RUGBY – INTERNATIONAL
Saturday, February 23rd England vs. France
Cost: Free
Time: 7pm 
Location: Twickenham.
Meeting Point: We'll head for the stands under Royal Box, L6
DM us if you plan on coming – @womensporttrust
.
Other great places to find out what's going on include: