Women's Sport Trust is run by an operational board of trustees. We are keen to be a diverse and inclusive organisation and are actively looking to expand our board.  Please let us know if you'd like to find out more.

Tammy Parlour, Co-founder / Joint CEO
Master Tammy Parlour is a 5th degree black belt in the Korean martial art of Hapkido, having practiced for over 30 years. She founded Chang's Hapkido Academy UK, a full-time martial arts and meditation school in central London.  Tammy specialises in the relationship between martial arts and personal development. She has written a book on meditation, lectures at organisations like The Wellcome Trust, holds an MSc in Strength & Conditioning, and is currently pursuing post-graduate study in Applied Sport Psychology.
Jo Bostock, Co-founder / Joint CEO
Jo Bostock is the founder of Pause Consultancy, a leadership development business that advises global businesses, leading media organisations and influential third sector clients on inclusive leadership. She believes that it's vital for senior leaders and top team teams to understand the values that drive them and what it means in practice to be authentic. Through coaching, workshops and conferences, Jo is keen to stimulate critical reflection and debate about how people can exercise influence about the things that matter to them. Jo specialises in gender progression in the workplace and has written a book for Cambridge University about the different ways in which women see themselves as successful. 
Ros Kirkland, Joint Director of Operations
Ros Kirkland has over 18 years of humanitarian experience working predominantly with the Red Cross in overseas, headquarter and consultancy roles. She specialised in natural disaster and conflict response and has worked in North Korea, China and Mongolia and has regularly visited countries in East and Central Africa and South East Asia. She has extensive experience of strategic planning, programme management, grant management, report writing and monitoring and evaluation. She has recently completed a Masters in research skills and International Development. She also trained as a journalist and is a keen photographer. At school, she competed in the annual Independent Schools' National Athletics Championships three years running. She is a keen walker and enjoys running and tennis.
Nicola Waterworth, Joint Director of Operations
Nicola Waterworth is based in Bristol, and is a keen road cyclist and sometime triathlete. Although she likes experiencing all new things on two wheels and is currently experimenting with CycloCross. An experienced feminist activist, Nicola works to create opportunities for change with women at a grassroots and local level. This includes volunteering as a British Cycling Breeze Champion and Level 2 Cycling Coach to provide women with more opportunities for cycling, at all levels and abilities. Nicola was a co-founder of Bristol SportWatch, a local website providing fixtures for women's sporting events in the local area and is working with a range of other women and organisations in Bristol to raise the profile of women and girls sport and participation levels. Nicola has significant experience working within the local authority, and other public sector agencies, to deliver change through strategic planning, policy, commissioning, grant-giving and project/ programme management. Her experience is particularly strong in working to deliver effective services for children and families with a focus on prevention and early intervention services.
Sue Day, Treasurer
Sue Day is a former England and Wasps rugby player. She represented England from 1997 to 2009 and captained both the 15s and the 7s sides. Sue is also a Chartered Accountant. She worked part-time for KPMG throughout her England career and is now a (full-time) Director in KPMG Corporate Finance. She is also a keen climber, walker, camper, CrossFit-er and occasional rugby player and hopes to complete her first triathlon in May (having first learned to swim more than a single length).
Jeanette Kwakye
Jeanette is a former international athlete with over 15 years of experience at Olympic, World and European experience. Her biggest achievement coming in 2008 at the Beijing Olympics, by becoming the first British woman to reach a 100m Olympic final since 1984. She also holds the British Indoor 60m record. Since retiring from athletics in 2013, Jeanette, a qualified journalist, now works for the BBC, Sky Sports as a sports reporter and writes for The Guardian on issues affecting Women in Sport. A Loughborough university graduate, she also works for the Youth Sports Trust as an Athlete mentor, engaging with young people all over the UK, as well as being an experienced event host and radio presenter. Based in London, Jeanette is keen to push the agenda for young female athletes to be empowered within their sporting fields both on and off the field.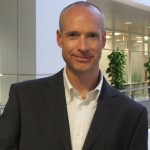 Tim Cozze-Young
Tim Cozze-Young is the head of Microsoft UK's Executive Engagement Programme, including the Women in Business Leadership series of events for current and future leaders. Combining over 25 years of Technology Industry experience with a lifetime's immersion in sport (including 1st Team rugby at Loughborough University and Bedford RFC), Tim is passionate about the benefits of true inclusion for individuals and organisations, and particularly so where the best of business and sport come together to increase opportunities and level the playing field. 

Sue Anstiss
Sue Anstiss is the founder and Managing Director of Promote PR, an award winning public relations agency which has specialised in the field of sport and active leisure for over 20 years, and represents a range of clients including national governing bodies of sport, leisure operators, sports events, charities and suppliers to the sector. Sue is also a non-executive Board Director at UKactive and Get Berkshire Active. A former volleyball player turned netballer, Sue took up triathlon in 2012 and now represents Great Britain as an Age Group Triathlete 'enjoying' the enormous challenge of fitting training in around work and family life.
Jamie Brookes
Jamie Brookes is a Managing Director at MHP Communications, and leads their Financial Services Practice. He has over 20 years' experience delivering focused local, regional and global communications solutions to financial services firms, with expertise in strategic media relations, corporate affairs, mergers & acquisitions, and maximising thought leadership projects. He has a track record in creating positive perception for senior executives, deep crisis management expertise and delivering high value sponsorship activation – most recently leading the BNY Mellon Boat Races sponsorship programme but also with a background in Formula One. Jamie has held a number of senior communications roles in the investment management industry, including at BNY Mellon, Henderson and Legg Mason. He is a member of the steering committee of the 30% Club, co-leading the PR efforts, and an active industry spokesperson on finance, gender diversity and women in sport. He is a judge on the Marketing Effectiveness Awards of The Financial Services Forum, as well as the Opportunity Now Excellence in Practice Awards 2015.

Niccola Hyslop
Niccola is Senior Programme Manager at Sport England. She works closely with the Bury Council team to ensure smooth running of the Sport England funded 'I Will If You Will' programme, an innovative behavioural change pilot based in Bury that is aimed at getting more women active.
 Niccola has an array of experience in operations, from project management, to marketing and events management and has worked for a wide variety of organisations, from charities such as the Dame Kelly Holmes Legacy Trust, to large corporate companies. Niccola used to compete for the Yorkshire cross-country team at a national level during her school years; she now runs for fun and fitness only(!) but plays korfball for Highbury KC 1st team on a regular basis.

Suzy Levy
Suzy Levy is the Managing Director of The Red Plate, an organisation focused on helping clients achieve bold people aspirations. Suzy is hugely passionate about the difference individuals bring to the world and in creating an inclusive work environment where people, culture and innovation thrive. Outside of work, Suzy is an avid athlete, mother and wife, and has benefited from both individual and team sport throughout her life. 
New Trustees – awaiting bio information
n/a
Non-Trustee positions
Danielle Sellwood, Director of Visual Campaigns
Bio coming soon.

Michelle Moore, Board Advisor – Diversity & Inclusion
Michelle Moore is a former athlete and now a Development Consultant specialising in sport, diversity and education. She works with national governing bodies of sport, corporate and equality organisations to bring about social change. Michelle has held a range of posts with academic, vocational and community development responsibilities, has worked in a premiership football club, in primary and secondary education and has years of experience as a senior education advisor in local government.Michelle is currently a trustee for the Runnymede Trust (the UK's leading Race Equality Think-tank). She also holds a number of executive positions including those at the Black Cultural Archives and the Connie Henry Track Academy. Her consultancy company, Moore Development provides a number of services including event management, executive coaching, mentoring, inspirational speaking and specialist consultancy. Michelle's first sport was athletics and she is now a regular netball player.
Michelle has been at the forefront of identifying solutions to promote equality in sport through the production of a series of extraordinary symposiums. They have involved leading academic scholars and influential leaders in sport and politics to problem solve around sport that's never been seen before in the UK. Michelle played a key role in the London 2012 Olympic Games; developing strategy and creating engagement opportunities for young people. Michelle is recognised for her vision and creation of new and innovative ways of working to support change in schools, corporate and community organisations and anti-racism initiatives in sport; where she has received awards for outstanding work. Michelle has a Masters in education and honors degree in teaching studies and Physical Education and Sports Science.
Board Observers join WST as part of the Dame Kelly Holmes Champions Voice Programme.
'Champion Voice' is targeted at National Governing Bodies of Sport and other sports organisations, and is designed to help sport make the most of the experience and talents of retiring sports stars both at a development and strategic level.
Kate Grey, Board Observer
Kate is a former Paralympic swimmer with a career spanning over 10 years in the British Disability Swimming set up. Her proudest achievements include competing at the Beijing Paralympics in 2008 and becoming a World Championship medallist in 2009; winning a silver and bronze medal. Kate came agonisingly close to qualifying for the London 2012 Paralympics, but due to an untimely illness she just missed out.
Consequently Kate was invited to be a part of the BBC Paralympic coverage team in London, as a pundit, commentator and reporter for BBC Radio 5 Live. The experience of working for the BBC in London really ignited Kate's interest and enthusiasm for broadcasting. As a result she has continued to work within the BBC focusing on the coverage of Paralympic, Womens and minority sports.
Kate has always been an avid lover of all sports and graduated from the University of Bath with a BA (hons) degree in Coach Education and Sport Development. Kate is also an Athlete Mentor for the Youth Sports Trust and the Dame Kelly Holmes Trust; where she works with young people in schools and community to inspire, challenge and support them through the power of sport and her own experiences.