We work with a small number of patrons who help shape our thinking and raise the profile of the Trust.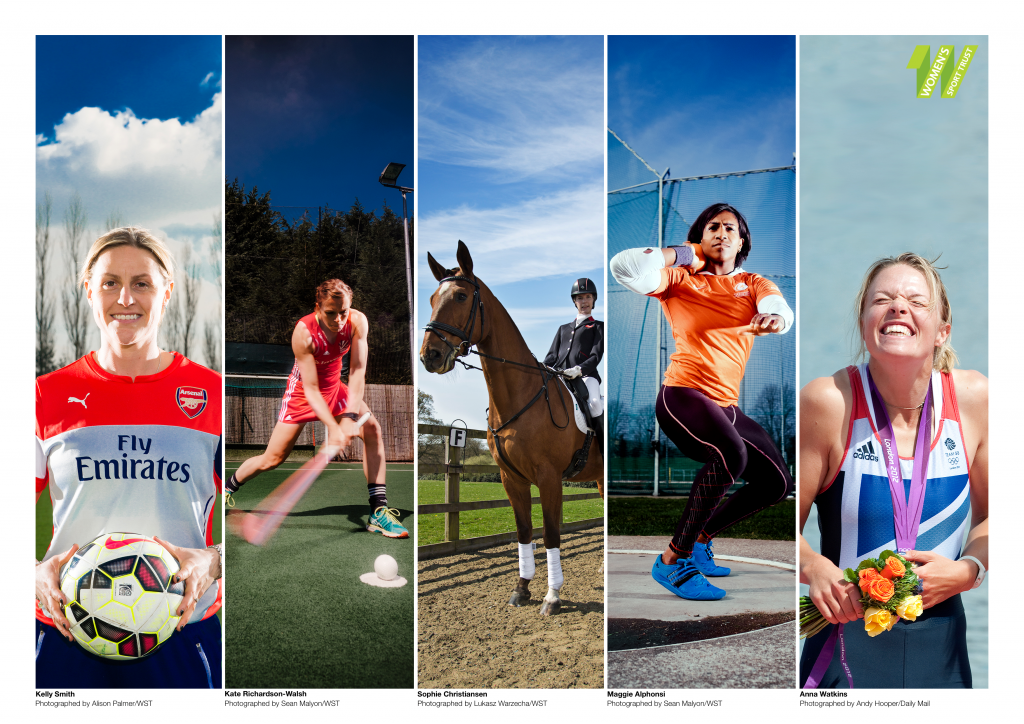 Anna Watkins MBE
Anna Watkins is a 2012 Olympic rowing champion and two time world champion. Brought up in Leek, Staffordshire, she began rowing at Newnham College, Cambridge where she studied Natural Sciences. She has won a medal at every major championships since 2007 including a bronze in the Beijing Olympics. She is married to Oliver and combines her sport with a PhD in Maths.
Click here to read why Anna is supporting Women's Sport Trust.
Kelly Smith MBE
Born and raised in Watford, Kelly is the England Women's football all-time leading goalscorer, and has reached over 100 international appearances.
Made an MBE in 2008, she has featured in the top five of the FIFA Women's World Player of the Year rankings four times in her career.
Kelly has played in 3 UEFA European championships winning a silver medal and played in 2 FIFA World Cups, she also starred at this summer's London Olympics with team GB.
Click here to read why Kelly is supporting Women's Sport Trust.
Kate Richardson-Walsh MBE
Kate Richardson-Walsh is a triple Olympian and 2012 Olympic Bronze medal winning hockey player. Kate has captained both England and Great Britain women's hockey team for over 9 years and has amassed over 290 international caps over her 14 year international career. Kate has won silver medals at the World Cup, Champions Trophy and Commonwealth Games along with another 8 bronze medals from international competitions. Her partner Helen Richardson-Walsh also plays in the international team. Kate is currently training full-time and is a member of the EOC Athletes' Commission. 
Click here to read why Kate is supporting Women's Sport Trust.
Maggie Alphosi MBE
England rugby player Margaret Alphonsi, known as 'Maggie the Machine', was appointed MBE in the 2012 Queen's Birthday Honours list. She was honoured for her services to Rugby; having amassed 63 England caps, played in two XVs World Cups and shared in a record-breaking seventh consecutive Six Nations title and a sixth Grand Slam.
Maggie first represented Great Britain in 1999 in the U16 touch rugby squad and from there was selected to attend the U18s rugby performance camp in Loughborough. She progressed quickly and, at the age of just 18, was selected for the England Academy squad. She earned her first international cap at the age of 19 and a hugely successful career in the sport followed. Maggie was named the Sunday Times Sportswoman of the Year in 2010; and in 2014 Maggie was part of the winning IRB Women's Rugby World Cup squad that beat Canada in the final in France.
Click here to read why Maggie is supporting Women's Sport Trust.
Sophie Christiansen OBE
Born two months prematurely due to complications which led to Cerebral Palsy, Sophie fought for life. The determination and tenacity needed for survival has remained prevalent in all that she does. As the youngest rider to ever compete at a Paralympic Games, she won a bronze medal at the age of 16 in Athens 2004. She then went on to win a further 2 golds and a silver at Beijing 2008, whilst studying for a masters degree in mathematics. This culminated in achieving 3 gold medals at her home Games in London 2012, adding to her numerous World and European titles, totaling 18 gold medals. She is now working as an intern in finance, as well as training hard for Rio 2016.
Click here to read why Sophie is supporting Women's Sport Trust.