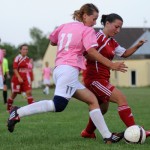 You can apply for a sports grant from Women's Sport Trust by filling out our online application form. On the application you will be able to tell us why you need funding and how any grant received would be used.
Before you start make sure that:
You are eligible for a grant
Your request fits in with our overall aims and funding criteria
You can provide details of an independent referee
You are able to show a detailed plan of how money would be spent
You can demonstrate that there is a need/demand for the funding
You can show how the grant will have a positive impact on women's sport.
You have read all the questions thoroughly and any guidance notes for applicants.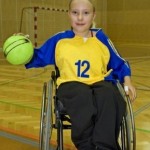 We want you to stand out from the crowd so please take your time when applying. The more detail you provide, the greater your chance of winning a grant from Women's Sport Trust.
Applications will be assessed throughout the year by our Grants Board, and then short listed annually.  As a purely voluntary organisation we have a limited capacity to manage grant applications – the sooner you get your applications in the more likely you will get it assessed and potentially receive feedback in order to help you strengthen your application. Applications for our larger awards will be shortlisted and voted on by our Women's Sport Trust donors in time for our annual dinner.
NEXT GRANTS AWARDED: Date tbc  
We are currently fundraising for our next cycle of grants. If you have any ideas or know people we should speak to, please let us know!